---
Mary shows
---
Sorry, there is nothing for the moment.
Mary Bashua-Alimi-began her Broadcasting career during her NYSC days in 2010, as the host of the reality TV show "Arise Nigeria" on TVC. A Graduate of French Language, LadyOMary – fondly known as the Solace Sister – went on to reporting and presenting shows and events, as well as acting as the MC/Compere of the annual CBS Christmas Family Funfair.
In 2011, she cut her teeth as a Radio Producer Presenter on Radio Continental 102.3FM. She has since produced and presented many shows and documentaries.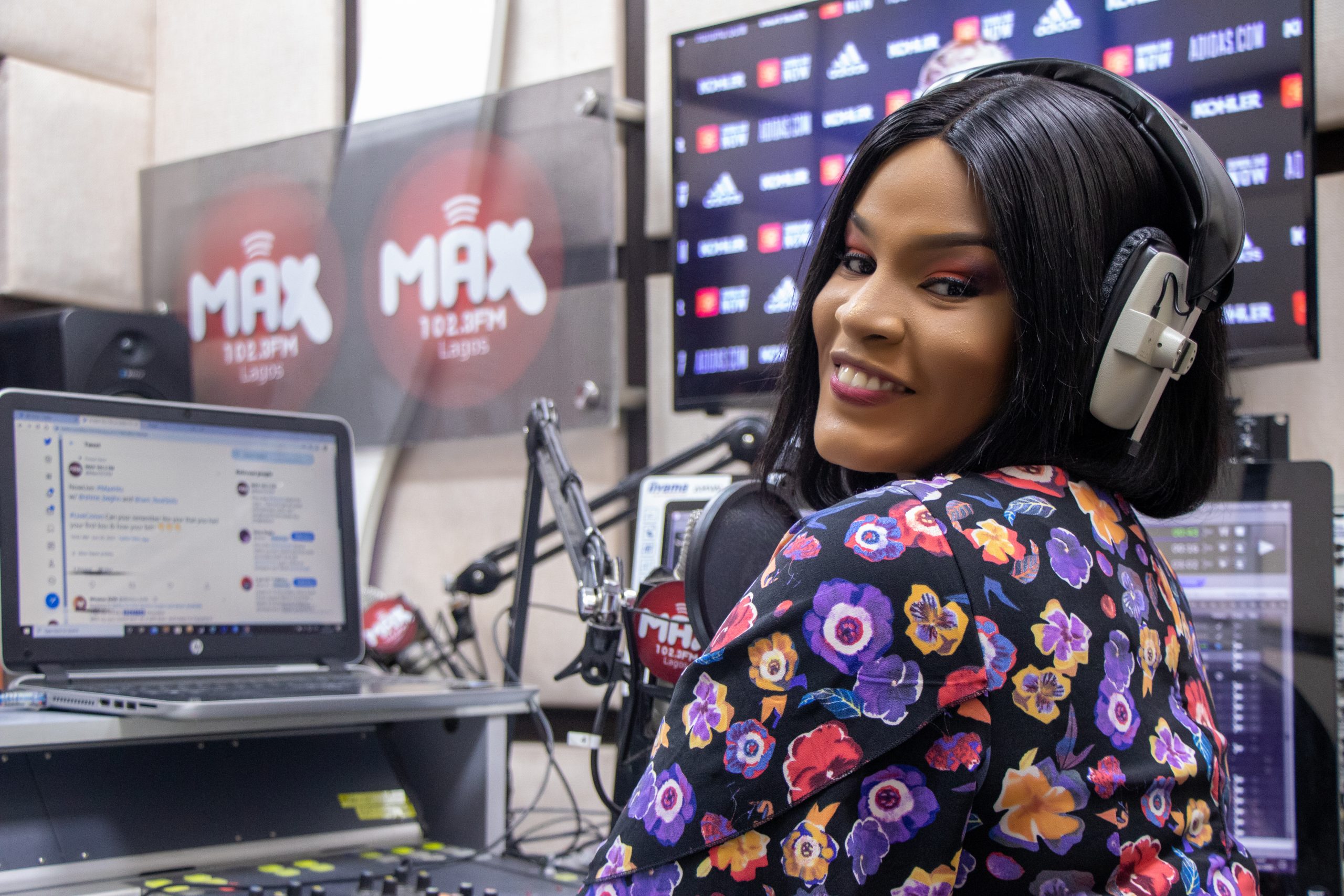 A multi-award winning broadcaster, her honors include:  being named one of the 50 Women influencing Journalism in Nigeria, in 2015; the Outstanding Presenter on the Midday Belt Award (2015), received at the Nigerian Broadcasters Merit Awards (NBMA) in February 2016; Best Radio Presenter in Nigeria, an award she received at the Nigeria Media Merit Awards (NMMA) in December 2016 and won again in December 2017. In September 2017, she received the Female Entertainment Media Personality of the Year 2016/2017 Award from the A.Y.O. Radio UK Awards.
A much sought-after MC/Compere and public speaker, Mary currently presents two shows on 102.3 Max FM – Max Weekend Breakfast (Saturdays, from 6 am-10 am) and Max Max (Sundays, from 7 pm-10 pm). She is also a presenter on Wake-Up Nigeria (a weekday television show on TVC; from 6 am to 8:45 am).
Her interests include music, art, books, and languages.
---