Mother of H&M child model in 'racist' hoodie tells people to 'get over it'
Written by MaxFM on January 11, 2018
Mother of H&M child model in 'racist' hoodie tells people to 'get over it'
The mother of the child model caught up in the H&M 'racism' storm appears to have defended the offensive jumper, telling people to 'get over it'.
H&M has apologized after selling a hoodie emblazoned with the slogan 'coolest monkey in the jungle', which was modeled on its website by a young black boy. The jumper has now been removed from sale, with H&M collaborators including The Weeknd and G-Eazy parting ways with the Swedish brand.
However, social media posts circulating online suggest that the mother of the child model isn't bothered by the hoodie at all.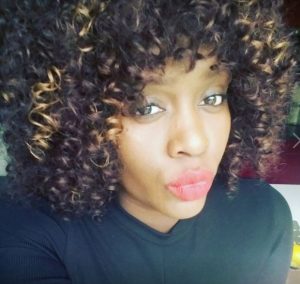 A woman named Terry Mango, who is from Kenya but lives in Sweden, is believed to be the mother of the child model, and screenshots of comments she allegedly posted about the situation have begun to circulate online. The comments on Facebook read: '[I] am the mum, and this is one of hundreds of outfits my son has modeled. Stop crying wolf all the time, [it's] an unnecessary issue here. Get over it. 'That's my son, [I've] been to all [of his] photo-shoots and this was not an exception. Everyone is entitled to their opinion about this. I really don't understand but not [because I'm] choosing not to but because it's not my way of thinking. Sorry.'
This comes as P Diddy is reportedly set to offer the child a £1 million modelling contract with his own brand Sean John.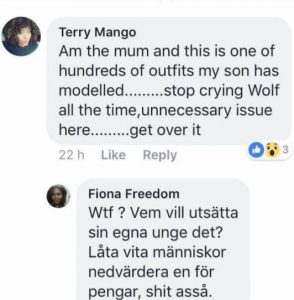 The rapper shared a drawing off the model wearing a jumper reading 'coolest king in the world'. H&M apologized for offence caused, writing on Twitter: 'We understand that many people are upset about the image of the children's hoodie. We, who work at H&M, can only agree.
'We're deeply sorry that the picture was taken, and we also regret the actual print. Therefore, we've not only removed the image from our channels, but also the garment from our product offering. 'It's obvious that our routines haven't been followed properly. This is without any doubt. We'll thoroughly investigate why this happened to prevent this type of mistake from happening again.'
---