Omoni Oboli becomes first Nollywood producer to have 5 consecutive blockbusters
Written by MaxFM on January 11, 2018
Omoni Oboli becomes first Nollywood producer to have 5 consecutive blockbusters
Actor and producer, Omoni Oboli becomes the first female Nollywood producer to have five consecutive blockbusters.  From Being Mrs. Elliot, First Lady, Wives On Strike, Okafor's Law and now to Wives on Strike Revolution.
The actress who is not new to filmmaking has successfully cemented her place in the history books as the first female Nollywood filmmaker to have consecutively produced and marketed her movies into becoming hits at the cinemas.
Her latest effort, Wives on Strike Revolution follows up on the chronicles of the women's fight against domestic violence after one of them was beaten to death by her husband. This leads to yet another strike, by the women against their husbands forcing their hands to stand up for what is right.
Read people's testimony below: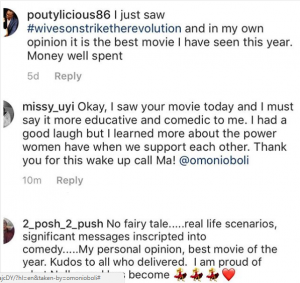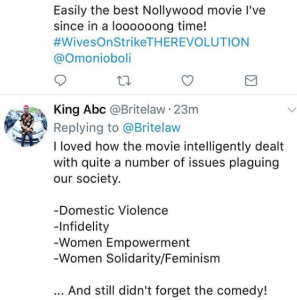 ---