Rihanna is officially a billionaire
Written by Max1023fm on August 4, 2021
Rihanna has officially joined the Billionaire Club, Forbes announced that the mogul is now worth an estimated $1.7 billion thanks to her many business ventures, including her #FentyBeauty empire.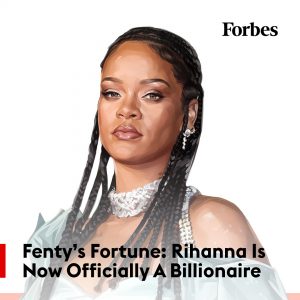 According to Forbes, with her new billionaire status, Rihanna has become the wealthiest female musician in the world and second richest female entertainer, as she follows behind Oprah Winfrey.
Advertisement

Forbes broke down her billionaire fortune and reports that an estimated $1.4 billion comes from her Beauty line, while SavageXFenty is worth an estimated $270 million, and the rest of her fortune comes from her music and so on.
---