Funke Akindele Remains Silent As Husband JJC Skills Announces Divorce
Written by maxfmeditor2 on June 30, 2022
Funke Akindele remains silent as her husband Rapper JJC Skillz also known as Abdulrasheed Bello, announces their separation. JJC made the announcement to the shocking news  that his marriage to Akindele has been having problems for the past two years via his official Instagram account.
JJC Skillz revealed that he has tried his best to make it work but, they have gotten to the stage where nothing else can be done. In the midst of all this, Funke Akindele has been silent since the unveiling of the shocking news. JJC  said that he had moved out of their home for over three months on her insistence but, some issues like custody of their kids and business are still unresolved.
Funke Akindele's Marriage History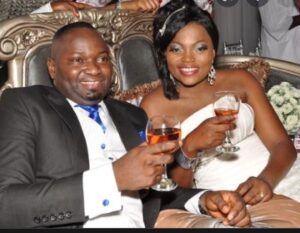 In 2012, Funke Akindele wed Adeola Kehinde Oloyede; the couple divorced a year later. The couple cited irreconcilable differences as the cause of their divorce.
Three years after, Funke Akindele married got married to Nigerian rapper JJC Skillz in London in May 2016. It was believed that they had been living happily until the post by her husband JJC this morning.
Funke Akindele's Career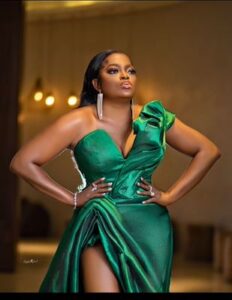 Funke Akindele also known as Jennifer for her popular role in Jenifa's Dairy has been on the scene since 1998 for the role she played in the series 'I Need To Know. In 2009, Funke won the Africa Movie Academy Award for Best Actress in a Leading Role and rose to fame for her role in the movie titled Jenifa.
Funke Akindele played the lead role in the Jenifa's Diary that earned her the nickname Jenifa. She runs a nongovernmental organization known as the Jenifa Foundation, which aims at providing young people with vocational skills.
JJC's Career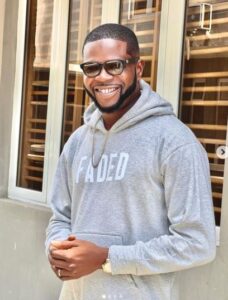 Bello was born in Kano and moved to the United Kingdom at the age of 14. He grew to love and appreciate music by listening to his father's music recordings. He became interested in hip-hop music while living in the UK, jointly started a band with is friend.
His stage name, JJC, is an abbreviation for Johnny Just Come, a phrase used by Nigerians to refer to inexperienced newcomers to the metropolis. Co-founding Big Brovas Records and the Big Brovas Collective was Bello's first significant production endeavor.
JJC Skillz first album with 419 squad, Atide, was published by him in 2004. Ijoya by Weird MC, Pu Yanga by Tillaman, and Morile by Buoqui are among the songs he has produced. Additionally, he entered the African music scene and worked on Afropean (Afro-European fusion) and Afrobeats projects.
JJC Skillz got the Nigerian entertainment award for best international performer in 2013. He founded both the 419 team and the JJC, two supergroups from Africa. In 2014, this band received the Kora All African Music Award.
JJC revealed via his post that Funke Akindekle forced him to leave their house three months ago. Since the Africa Magic Viewer's Choice Awards on May 14 2022, he hasn't been able to sit down with her to discuss further. See his words:
"Dear Friends and family I need to let you know that Funke and I have separated. While it lasted we shared a lot of things together and have created 2 beautiful children. The last two years have been extremely difficult for us. I know I have tried my best to fix things but I believe it is beyond repair now. 3 months ago and at Funkes insistence I moved out of the house and apart from AMVCA have not been able to get Funke to sit down in an amicable manner to discuss the future of our relationship."

I'm making this announcement so that the public is clear that we both are pursuing separate lives. We still have issues that need to be addressed such as the custody and wellbeing of our children which is paramount as well as business interests which need to be disentangled but I have no doubt that these will be resolved one way or the other. Mr Abdul Bello"
The reaction from Funke AKinde to the announcement is eagerly anticipated by the audience.  People want to know what really happened that could lead to separation that they could not resolve. The internet is trembling with astonishment over this news, so could this be a joke. As events develop, we will update you.
https://www.instagram.com/p/Cfa7tATswmg/
Read More:
https://www.max1023.fm/funke-akindele-and-husband-end-seven-years-marriage/
---