Start Your Week With MaxFM
Written by maxfmeditor2 on February 8, 2022
When you live outside Lagos state but reside in Nigeria, two things are involved. You are either enjoying and smiling, or suffering and smiling. If you live in Lagos and you visit other parts of the country, you begin to wonder or imagine why everyone and everything is so slow.
The honking from Danfos, the crowing of the Cockerel, the rush you experience from running after Oshodi commercial buses, to jumping down from a moving bus at Obalende, then buying anything you can imagine inside the daily traffic jams. Lagos as a place is everything you can think of and more…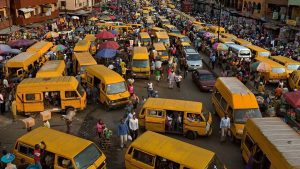 Found in the heart of Lagos is our very own award winning Radio Station Max102.3fm. Maxfm is one of TVC Communications brand which is known for hit music for Lagos. Max FM is a premium quality hit music format station, mixed with news and your daily dose of entertainment with loads of fun.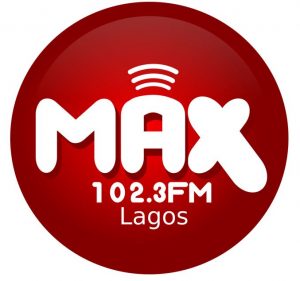 MaxFm features the best of shows ranging from the Max Breakfast show, popular award winning WetinDey Show, Max Hits amidst others.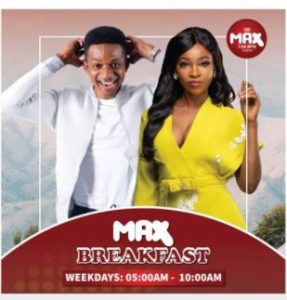 Max Breakfast brings to you the dynamic duo Debola 'Debbie' Ajiboye and Mark Otabor. Mondays to Fridays between 5am to 10am on the Breakfast show, they serve you with top entertainment gist and trending content that can keep you glued to the our Station.
Max Wetin Dey show, just as the name implies is filled with fun, laughter and drama you experience just by feeling the vibes from our team of four. The shows features our very own Walepowpowpow whose energy and voice makes him a friend to all.
Maxfm is your home for the best of all, a fun place to be and work, Maxfm can leave you speechless whenever you step into the environment. Having a bored day? Tune to Max fm, having a stressful day? Tune to Max fm, having a bad day tune in to Max fm. Max fm is positioned to take your stress away and put you on a jolly ride.
With these and a lot more, we decided to show our listeners how we start our day at Max FM. Some days might be rough, some days smooth and some days a mix of both. At Max fm, we do not allow what we have been through to define how our day will go. Since we spend most of our time together, we can as well make the most of it. We have a culture let us show you what it is.
Check out how we start our week in Max Fm, start by following us on all our social media handles.
#Max102.3fm on Instagram, Twitter, Facebook and YouTube
---