Stella Damasus reacts as the assault case against Senator Abbo Elijah is being forgotten
Written by AaronWeb on August 1, 2019
Stella Damasus took to her twitter handle to express shock over the video of the senator defending himself .
Recall that the senator was recently awarded as an 'Icon of democracy',  and he appeared in a video talking about the incident and politics in Nigeria.
The veteran actress, Stella Damasus, however, had this to say.
Was I dreaming or was there a Nigerian senator who slapped a woman on video? If I was not dreaming, did we just stop talking about it? Has he really been left 2 walk free? Did I just see a video of him defending and justify himself? Okay I must be dreaming then. I need to wake up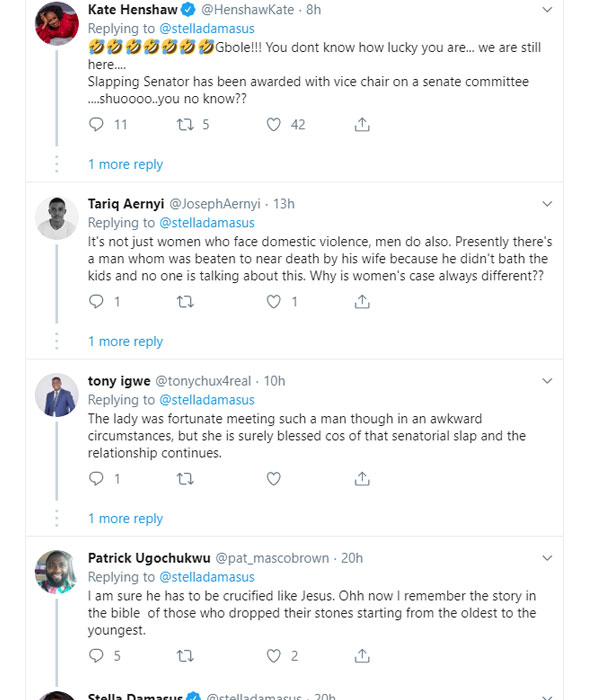 Related tags:
Latest Nollywood gist In Nigeria
Latest Music gist In Nigeria
Latest Entertainment News In Nigeria
Latest Gossips In Nigeria
Nollywood Gists
Nollywood Gossips
Latest Music
Nigerian Artists
Entertainment News
---