Tania Omotayo Expresses Love for Small Doctor
Written by MaxFM on December 22, 2017
Tania Omotayo Expresses Love for Small Doctor
Famous ex-girlfriend of Nigeria's Starboy, Wizkid Ayo – Tania Omotayo, cannot stop gushing over rave of the moment Temitope Adekunle aka Small Doctor.
Tania, apparently went to a show and witnessed him perform on stage, and she could not help it, as she was totally captivated by the talented artiste's energy.
She shared on her snapchat, a photo of Small doctor performing on stage and wrote: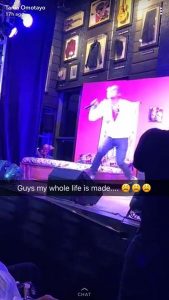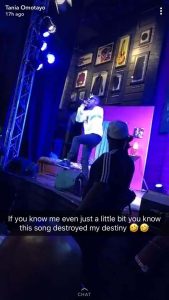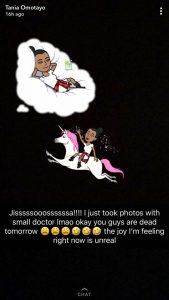 "If you know me even just a little bit you know this song destroyed my destiny."
She also shared the picture she took with the Singer on her Instagram page, and wrote; "If you know me you know that my year is now complete.
I finally met @iam_smalldoctor and got to watch him perform my jam… I don't think anyone loves penalty more than me."
---