TOP FIVE MOVIES TO WATCH THIS WEEKEND
Written by Max1023fm on September 10, 2021
Top five movies to keep you busy and entertained this weekend are;
1. Money heist
2. JJ + E
Advertisement

3. Omo Ghetto The Saga
4. Afterlife Of The Party
5. Click Bait
Advertisement

1. Money Heist: A criminal mastermind who goes by "The Professor" has a plan to pull off the biggest heist in recorded history to print billions of euros in the Royal Mint of Spain. To help him carry out the ambitious plan, he recruits eight people with certain abilities and who have nothing to lose.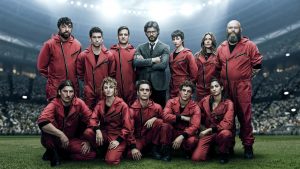 2. JJ+E: Elizabeth and John-John live in the same city, but they inhabit different worlds. Can a passionate first love breakthrough class and cultural barriers? Cast; Mustapha Aarab, Elsa Öhrn, Loreen, Magnus Krepper. 
Advertisement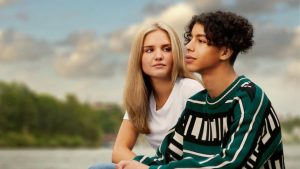 3. Omo Ghetto Tha Saga: This is a story about Lefty who, together with her squad from the ghetto, was always getting into one trouble or the other. The cast includes; Funke Akindele, Zubby Micheal, Mercy Aigbe and many others.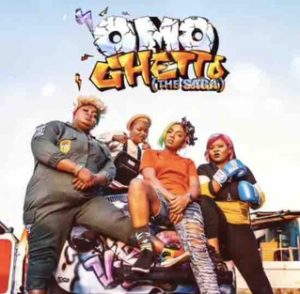 Advertisement

4. Afterlife Of The Party: Cassie lives to party until she dies in a freak accident. Now, this social butterfly needs to right her wrongs on Earth if she wants to earn her wings. Victoria Justice, Midori Francis, Adam Garcia.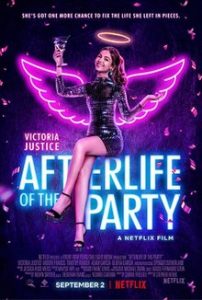 5. Click Bait: When family man Nick Brewer is abducted in a crime with a sinister online twist, those closest to him race to uncover who is behind it and why. Casts; Betty Gabriel, Zoe Kazan and many others.
Advertisement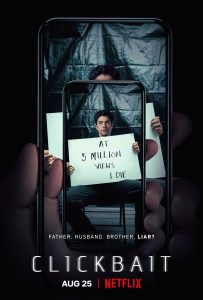 Hope you enjoyed our list of movies selected for you?
Advertisement

---