Trey Songz Faces N8.3 Billion Lawsuit Charge in New Sexual Assault Case
Written by maxfmeditor2 on February 16, 2022
Trey Songz is facing an N8.3 billion lawsuit after a woman accused him of raping her while they were in a relationship.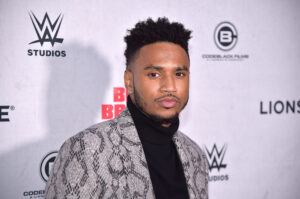 The alleged sexual assault apparently took place at the US singer's home back on March 24, 2016, but the traumatised lady has just come forward now.
Social media users shared mixed views on the allegations levelled against the R&B artist as he's also currently dealing with two similar cases.
Trey Songz has reportedly been accused of rape again. The US superstar faces an N8.3 billion lawsuit after he allegedly sexually assaulted a lady at his home.
The woman claims the R&B singer forced himself on her back on March 24, 2016. She claimed they had a consensual relationship before he started wilding out on the day of the alleged incident
Complex reports that Trey is also dealing with two other similar cases. The publication reports that the musician's relative denied the new allegations levelled against him.
---