VIDEO: Wizkid halts live show to warn fan never to hit a woman again!
Written by AaronWeb on December 9, 2017
Wizkid who had a concert in Uganda at the Lugogo Cricket Oval on Thursday had to stop the show for a  short period of time to call out a fan who hit a lady while the concert was on.
The music star who couldn't hold back had to appeal to the guy never to hit a lady and at the end of his statement called for the lady in question to come up the stage.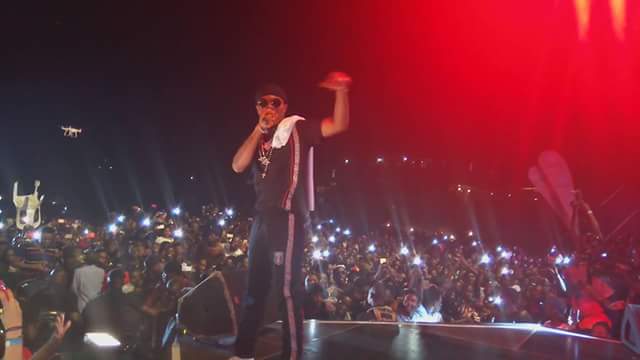 In what is a amazing line of words, check what wizkid told the guy below:
"Mr man don't touch that girl, you are a guy don't touch that girl listen to me listen to me. One love one love. Wizkid's show is all about love, we preach love, we are all about love" he said.

"Don't touch that girl, make sure that girl is all right, don't touch that girl make sure you ever touch a woman in your life " he warned the man who was molesting the woman.
He also told the security official at the concert to
"bring her on stage, bring her on stage with me, she's about to party with Wizkid."
---