Which Is A Marriage Killer, Poverty, Or Infidelity?
Written by maxfmeditor2 on February 23, 2022
Reality TV star Chris Adah has come out to share that her marriage cannot survive cheating, she further went on to say, "Even in our soaking garri and peanuts, we are happy. You see infidelity, our marriage cannot survive it. The day I cheat on my husband, I am packing. I will chase myself. This is vice versa."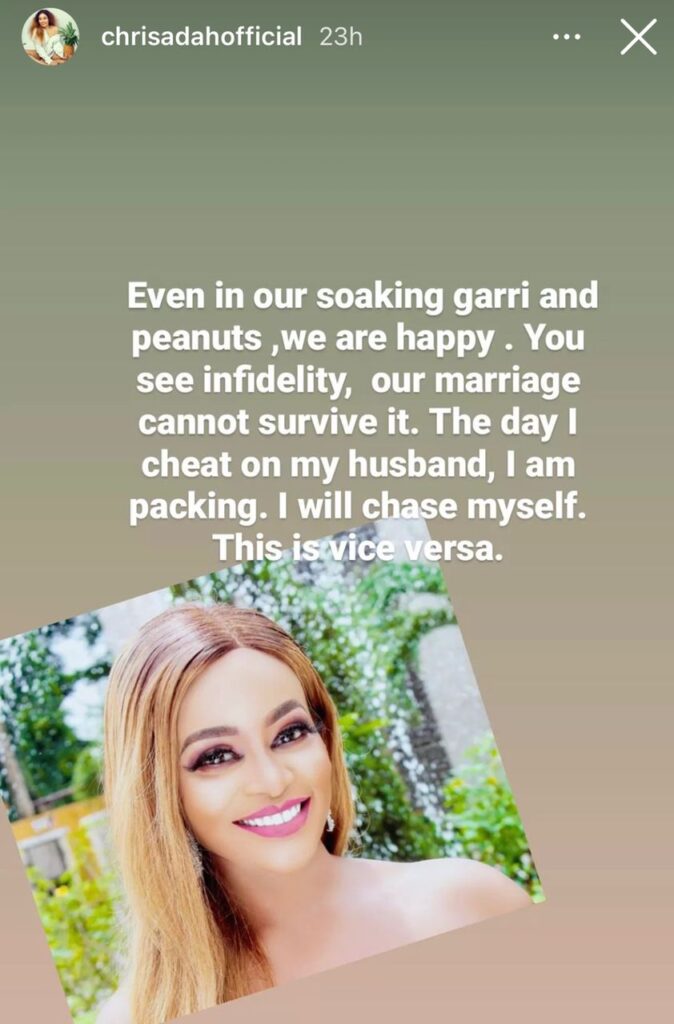 Reno Omokri in response to Adah said, "Marriages can survive marital infidelity, but it is hard for marriages to survive long term marital poverty. Research it. Finances are the top reason for divorce. So, stop saying "love conquers everything without money, the love may just dissolve like sugar in tea."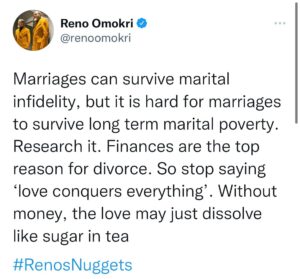 Speaking on this conversation on the Max Breakfast show was Debbie and Mark who then posed the question to the audience, "which is a marriage killer? Poverty or infidelity?" The first caller opined that poverty would kill a marriage faster than cheating on one's mate. Two other callers believed cheating on a partner would ruin the marriage.
Debbie also said cheating is a marriage killer as opposed to poverty as one can still manage poverty together but with infidelity the trust and connection can be lost which may be hard to recover.
Mark is of the opinion that poverty would kill a marriage faster, infidelity he said can come from place of 'not intentional' and as such is not fair enough to end on the marriage on that note.
What are your thoughts?
Watch full video on Max FM Nigeria YouTube channel.
---