Rapper Riky Rick Foretells His Death
Written by maxfmeditor1 on February 23, 2022
Rapper Rikhado Muziwendlovu Makhado, better known as Riky Rick, is reported to have sadly taken his own life, only that he sent several signals and indicators foretelling his death.
The rapper raised self-harm concerns around 3am when he shared a cryptic message on social media. It was confirmed later in the morning that the musician had passed away following the message he posted on Twitter.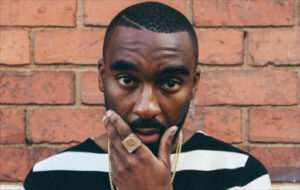 In an interview, Riky said that he suffered from "chronic depression" in which he found himself on a "destructive path" following the death of his father, "I was the type of person with a lot of symptoms of personal trouble".
According to TimesLIVE, the rapper has been open about his struggles with depression since he lost his father. The cause of death is yet to be commented on by the family.
Riky Rick raised concerns amongst followers last night when he shared a cryptic message using the lyrics from his song HOME.
The founder and owner of the record label Cotton Club Records leaves behind his wife, children, mother and five siblings.
See the cryptic message he sent and various reactions from his fans and friends below.
I'll return a stronger man. This land is still my home.

— MR MAKHADO (@rikyrickworld) February 23, 2022
You didn't think about your son , the way it's painful growing without a dad 😭😭😭😭😭I am so mad at you 💔🕊 pic.twitter.com/Zpb1FcXhpT

— 🦋Nthabiseng🦋 (@Vinolia_Lekopa) February 23, 2022
Rest in Eternal Peace Young Soldier💔🤴🏿, and Thank You for Your Art, Life, Love and Passion, you were one of the Real Ones…#TilliDie #RickyRick RIP 🕊 pic.twitter.com/EOptg1X7dE

— Yaaqov Yisrael (@Jamaleric) February 23, 2022
You fought a good fight Ninja🙏🏿. For one to understand pain, they'll have to endure it, dead people feel no pain.😔 You won Ricky🙏🏿. Farewell.

— Lyon (@Sandile0803) February 23, 2022
---