Will Smith Slaps Chris Rock At The 2022 Oscars
Written by maxfmeditor2 on March 28, 2022
At the 2022 Oscars a significant moment stood out which has gotten most people talking. This was when Will Smith slapped Chris Rock on stage as the latter made a joke about Jada Pinkett and her husband did not find it funny well, after second thought.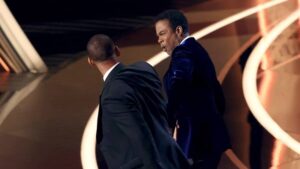 Rock was onstage to present Best Documentary, and true to his nature as a stand-up comedian, he started to crack the crowd up. After he had made some comments about Denzel Washington, Chris Rock turned his attention to Jada Pinkett Smith, he said he was looking forward to seeing her in G.I. Jane II.
G.I. Jane is a 1997 American war drama film of the first woman to undergo special operations training similar to the U.S Navy SEALs where the woman is seen rocking a shaved head like Jada Pinkett Smith.
Pinkett Smith had last year announced that she was struggling with alopecia and as such shaved her head after. She said, "Now at this point, I can only laugh… y'all know I've been struggling with alopecia. Just all of a sudden, one day…it just showed up like that. Now, this is going to be a little bit more difficult for me to hide. So, I thought I'd just share it so y'all not asking any questions…Mama's gonna have to take it down to the scalp so nobody thinks she got brain surgery or something. Me and this alopecia are going to be friends … period!"
Smith was seen striding to the stage to slap Rock. It had appeared to be a joke at first, as the actor returned to his seat Chris Rock said "Wow, Will Smith just smack the sh*t out of me." . Then Smith yelled at Rock, "Keep my wife's name out of your f**king mouth!". Rock then said, "Wow dude, it was a G.I Jane joke." Smith repeated what he said and at a higher pitch the second time.
The audience are seen to have responded by clear shock on numerous faces.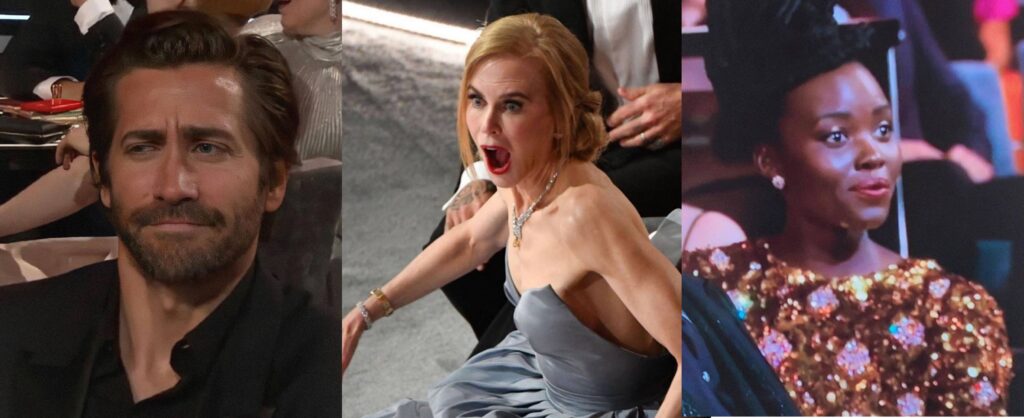 Smith won his first Oscar later in the evening, for his portrayal of Richard Williams, the father of Venus and Serena Williams, in the movie King Richard.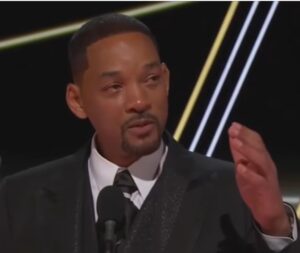 Will Smith, in his acceptance speech apologized tearfully to the academy, fellow nominees, and drew parallels between himself and Williams, saying he was standing up for his family. "I want to apologize to the Academy. I want to apologize to all my fellow nominees," he said before adding, "Just like they said, I look like the crazy father, just like they said about Richard Williams. But love will make you do crazy things."
Chris Rock has however decline filing a police report after the assault.
---