Mercy Aigbe disrespects her senior wife
Written by maxfmeditor2 on May 9, 2022
Mercy Aigbe has been issued a 12hour ultimatum/warning by the first wife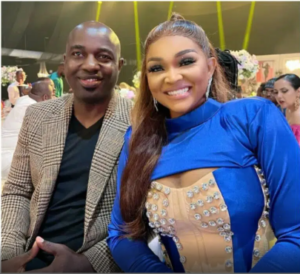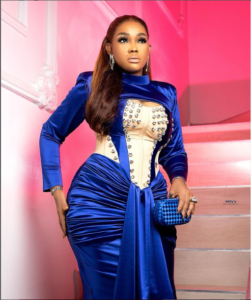 Mercy Aigbe has been issued an ultimatum to take down all the photos she posted on Instagram in her house.
Funsho Adeoti had warned Mercy and her husband to stop pushing her on her post on Instagram.
"@realmercyaigbe @adekaz production for the last and final time 'stop pushing me' Kazim do the needful. Pull it down..you've been warned 12 hours only".
The reason, why Adekaz's first wife issued the ultimatum, was that Mercy posted a video of herself in her house.
She disrespected Funso by remaking a video of her on the same spot on the staircase to taunt her.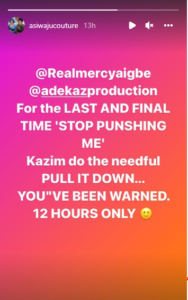 The actress who stepped out in style for Ini Edo's birthday party further shared some glamorous photos of her in Kazim's house with his pictures hanging around.
Irritated at her audacity to flaunt a house she and Kazim built, Funsho Adeoti took to her Instagram story to warn the couple to pull down every photo of her house.
We have gathered that Adekaz and his wife Funsho had built the house together, and that staying abroad, she often visits Nigeria.
The last time she visited weeks ago in April 2022,
Mercy Aigbe packed out of her husband's house till Funso Adeoti sorted out some family issues and returned abroad.
Immediately after the mother of four returned abroad, Mercy Aigbe moved back into Kazim's house.
Now issuing an ultimatum to them, Funso Adeoti warned the actress and her husband to stop pushing her.
Funsho Adeoti issued them a 12 hours ultimatum to take down the photos.
---