Etinosa confirms the end of her 6 months old marriage
Written by maxfmeditor2 on May 9, 2021
Nollywood actress, Etinosa Idemudia recently confirmed the end of her 6months old secret marriage after she responded to a rumor post by a popular blogger.
The blogger revealed that Etinosa and her husband who she secretly got married to traditionally, in the last year 2020, have now parted ways. They both welcomed a baby girl only a few months ago and the blogger also confirmed that Etinosa has relocated from Benin city, Edo state to Lagos state with her daughter.
Responding to the blogger's speculations, Etinosa confirmed the news and revealed that she only blames the insider who has been giving the blogger stories about her including the news of her pregnancy even while it was still within the first trimester.
She wrote:
"This 'old witch' again! I really didn't want to reply you but I feel you will never stop if I ignore. You were the first person to publicise my pregnancy that was barely trying to survive past first trimester due to its complications. I kept quiet.

Now again you have come and I know you have receipts else you won't dare us to deny. I don't blame you. It's the close friend, the insider who is feeding you.

May God forgive that person. Everyone is going through something including you! Thanks for getting this huge burden off my chest. You tried. But please from now on, avoid me Stella. T for Tenx"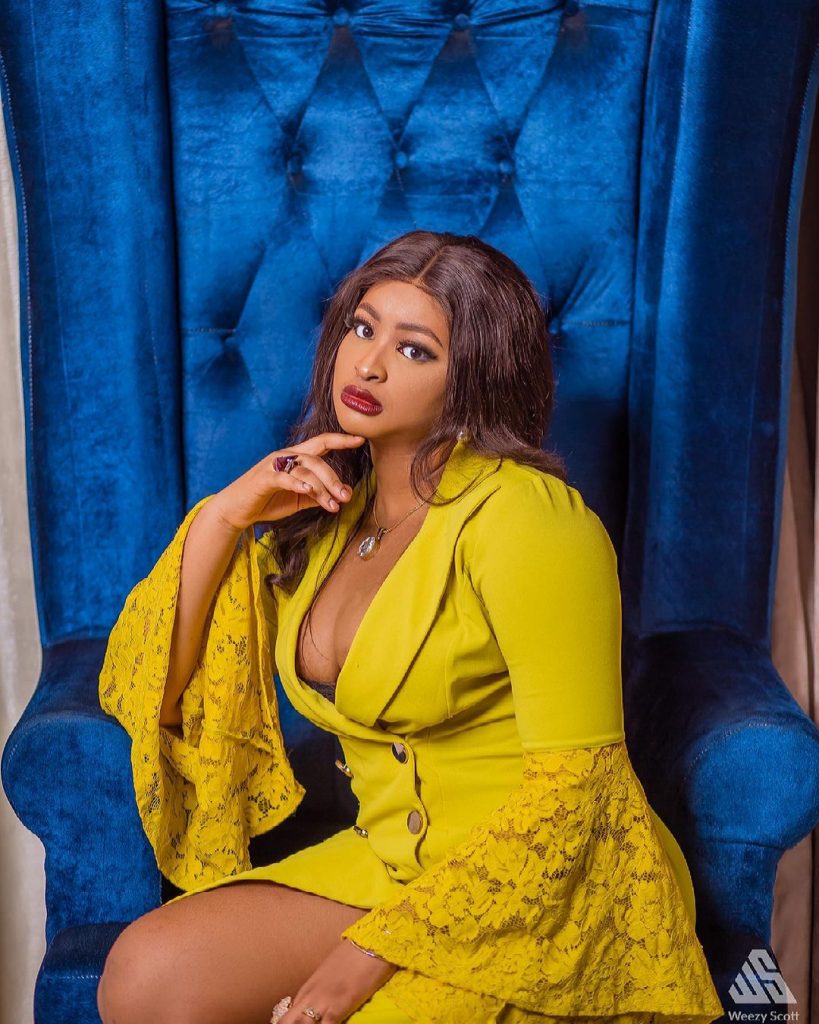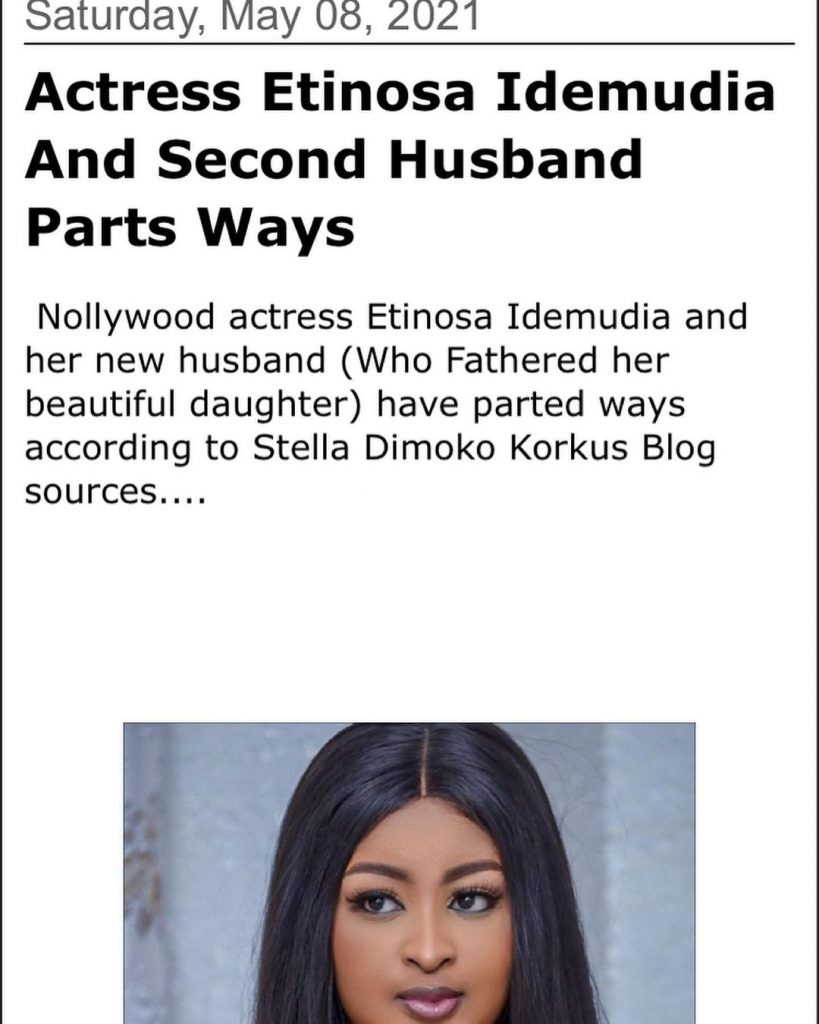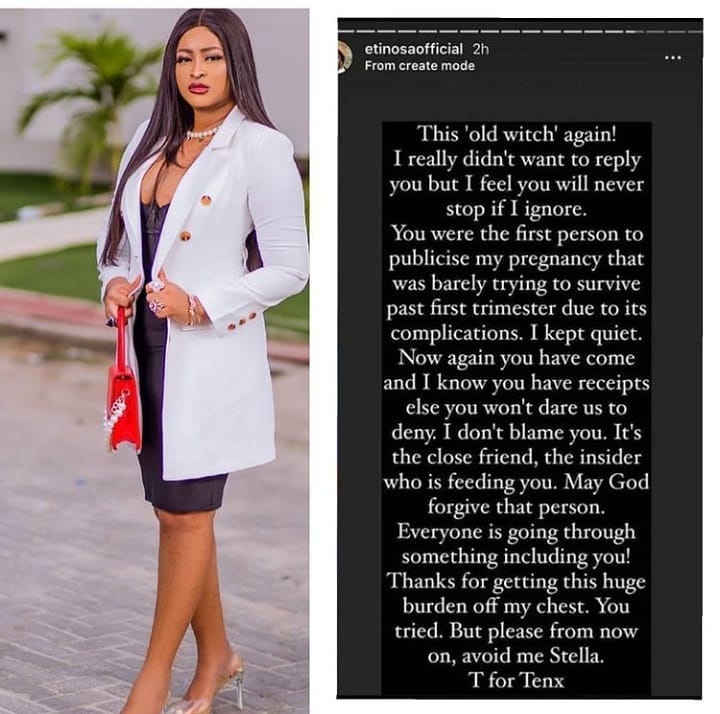 ---