Genevieve Nnaji signs off social media
Written by maxfmeditor2 on May 9, 2022
Genevieve Nnaji quits social media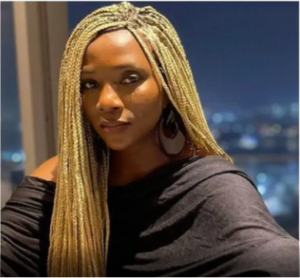 `r
Nollywood veteran actor Genevieve Nnaji has officially quit social media.
She deleted all her posts on Instagram, an action that has further gotten her fans and even colleagues worried.
The actress, producer and director, Genevieve Nnaji turned 43 on the 3rd of May, 2022.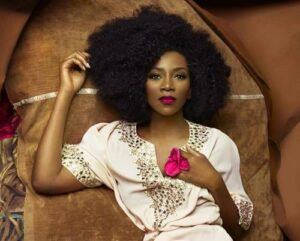 Lots of fans became worried after she remained silent on all her social media platforms for over a month.
The veteran last appeared on the social platform on March 2nd, after sharing a cryptic post that had to with quotes from the Quran, a prayer mat and a grave.
Genevieve Nnaji's captions also fuelled speculations that she might have lost someone to death.
She wrote:
"It's just a dream. Please…"
Her fans took to her social media pages to worry over her social media silence.
Now completely shutting out of social media, the actress and single mum of one, deleted all her photos on Instagram.
She shunned all the messages and birthday wishes from her colleagues and fans.
Meanwhile, controversial actor, Uche Maduagwu has alleged that the actress was staying away from social media because of her lover.
According to him, if a woman would agree to stay away from social media because of a man, then there is something more to it.
However, he prayed for her marriage to be blissful like her colleague, Rita Dominic.
Uche wrote,
"Na wa o so aunty Gen Gen Gen man allegedly tell am to stay away from social media and she agree sharp sharp wetin hapun to feminism?
Nothing marriage promise no fit achieve. I pray e go lead to marriage like Aunty Rita own.
I go love no be small thing, if a beautiful woman fit agree to stay away from social media for a while to please her man then water Dom pass Kpokpo Garri.
Anyways congrats my sister, may it lead to marriage like Rita Dominic own, to every lady waiting on chineke God for wedding not like Nkechi Ikebe FC honourable audio marriage own.
I mean REAL wedding like Aunty Susu and Banky W own,as you type amen e go happen within 3 months".
---