Hair Ventor tells her side of the story on why she disciplined Slayqueen TejuPretty
Written by maxfmeditor2 on August 22, 2022
A 
hair vendor known as rhiks hair was seen descending on TejuPretty on social media has spoken up to give her account of what transpired between them. 
Tejumola, also know as TejuPretty is a social media influncer and slay queen who has got herself into trouble that resulted to her being embarrassed at a beach in Lagos. 
According to reports on Instablog, her most recent incident included a dispute over on cash she transfered in error to TejuPretty. The vendor  who explained what happened claims TejuPretty refused to refund al her money after she sent her N800K and was also rude to her.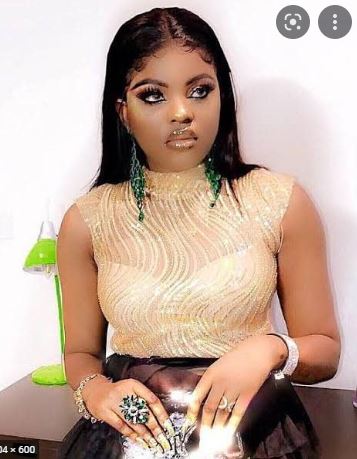 Rhiks Hair also known as Mumci Atti Of Lagos on Snapchat, share her story. She explained that TejuPretty went cold on her and eventually blocked her after sending her 650k out of the 800k she had sent to her.
" So here is the gist Guys, in 2020 Teju influenced for Myhair brand, we were so coll & All, I wanted to send money to ny lawyer, so I mistakenly sent the money to TejuPretty, 800,000 Naira. Her account details was saved in ky beneficiary.

Because I send money to her frequently, as per she was my Brand influencer. She has a similar name to my lawyer's Name, so immediately I saw I made a mistake, by sending money to TejuPretty instead of my lawyer, I Hurriedly reached out to TejuPretty

That I sent money to her mistakenly, then she jokingly replies "oh she thought she got free money from me, then I asked her to send the money back to me, I sent my details to her.

Her response was "I have entered my limits Rhiks" then I said Teju it's past 12am the next day, she is going to send my money back.

Then I said ok, so she messaged me few minutes later that, her friend can help her send me 200k out of the money, that she would send me the balance once it's 12am, and I said no problem.

Fast forward to the next day 13:00am, I messaged her to help me send the money, that the money was for my lawyer to help me clear some project, her response was "calm down rhiks i will send the money."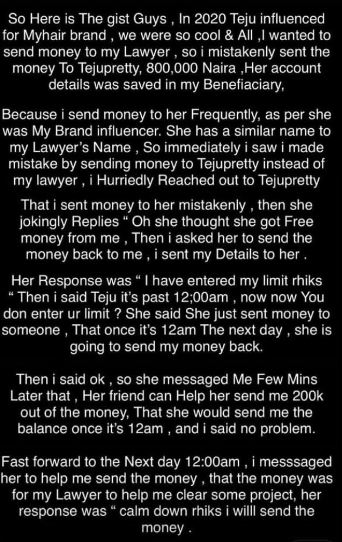 While trying to get TejuPretty to send her the money, she became rude and also insulted her. This pushed her to her and she had to result to beating her up just to let her know that she is in charge.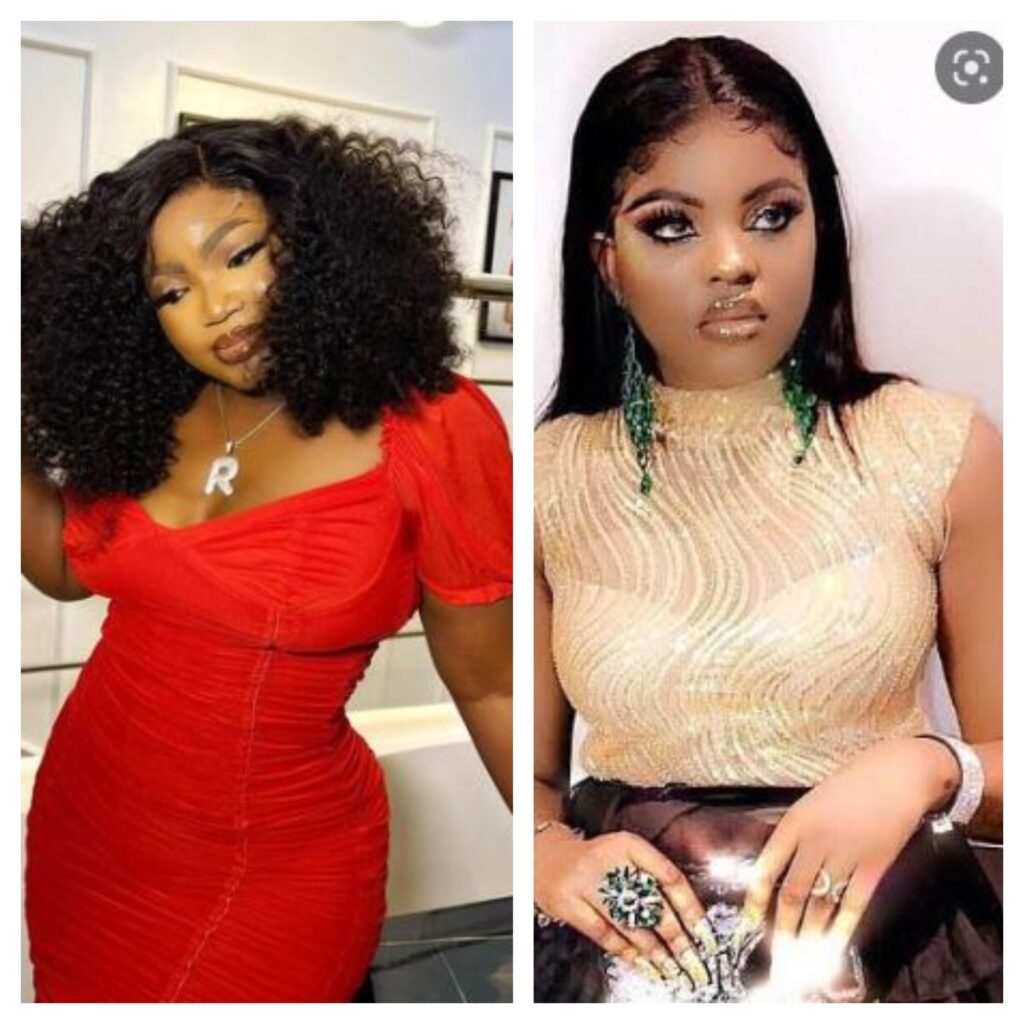 Rhiks 
also 
stated 
that 
TejuPretty 
abandoned 
the 
influencing 
task 
for 
which 
she 
had 
been 
paid 
upfront 
making 
her 
look 
like 
a 
fool. 
She 
made 
numerous 
attempts 
to 
get 
her 
money 
back 
but 
was 
unsuccessful 
because 
TejuPretty 
was 
nowhere 
to 
be 
found.
"I message her later in the day and she told me she had entered her limit again, then I asked her to make sure she sends the money once it's 12:am, 13:00am knack I no hear from Teju, I messaged her again and she sent 200k to me again😭

For money wet I mistakenly send this babe o, No be her money or any  tu in, I'm not oweing her influencing money, infact I had payed upfront for the next month. Because she is so cautious of money, she kept disturbing me to pay upfront.

That her ad rate might change she needs money, so we were sha going back & forth like 2 weeks, she sent me another 250k, after so much messages & plead,

My money remain 150k, that was how Teju stopped opening my messages, she started replying me rudely, that I'm disturbing her because of 150k, that I should calm my nerves, she had used the money, she will refund when she has.

This kept going on & on, I got tired and furious, it's not even about the money, it's about how she was so rude & talks to me so nonchalantly assive I'm begging her for money.

She stopped working for me promptly because of the money, until my money expired, I was so angry at myself, because she made me looked like m, then I message her one day after she stopped opening my messages permanently."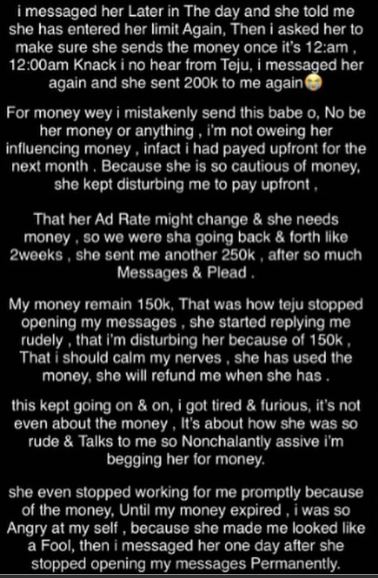 The 
moment 
she 
spotted 
her 
at 
the 
beach, 
she 
made 
the 
decision 
to 
give 
her 
a 
lesson 
so 
Teju 
Pretty since she was playing on her intelligence
. 
Rhiks 
firmly 
asserted 
that 
TejuPretty 
was 
still 
nasty 
to 
her 
in 
person 
before 
the beating. 
 Her words:
"I told her that she is used to people dragging her online, That I'm not someone who fights on social media, I fight in real life, Those social media fight's aren't my thing.

I told her anyway I see her in real life, I will collect my money & if she didn't give me my money, I will beat her mercilessly, she blocked me after.

Today is the second day in my life I will see Teju after the day I met her to talk business with her, I approached her so calmly, But this girl Dey use my catch cruise, she Dey follow me speak English.

Telling me money since 2020, Shey I be like Butty to you? I'm not one of those people that rant online, I be talk & do, na why I no Dey pass my boundaries, I'm always in my lane.

But if you think you can play smart with me, & scammed me off my hard earned money, I will fight dirty with you, I'm not born and brought up in Mushin for nothing, Everybody know where their craze reach

The money isn't my problem at all, I give people I don't even know more than that, But for you to act nonchalant & not remorseful of your dirty act, na why I show you how dem Dey beat thief

DONT F**K WITH PEOPLE's HARD EARNED MONEY & STILL ACT UNCULTURED ABOUT IT, THIEF NA THIEF, YOU BE THIEF"
What would you have done should you be in the position of Rhiks Hair. Would you have done the same thing she did or what means would you employ to get your cash back? Let us know in the comment section.
---