M.I Abaga's Album 'The Guy' is Out
Written by maxfmeditor2 on August 19, 2022
The long awaited album by M.I Abaga is finally out. Jude Lemfani Abaga, better known as M.I Abaga, is a Nigerian rapper and record producer.
M.I Abaga while speaking about his album titled 'The Guy', he expressed himself that he would like the world to know that there exist a legendary Rapper out of Africa.
M.I Abaga who rose to prominence in 2006 when his song "Crowd Mentality" became popular in Jos, Nigeria has been on low key for a while.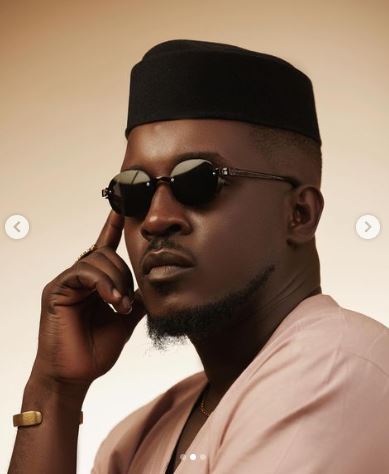 Featuring about 12 tracks in his newly released album, M.I revealed his reasons for coming out with a new album. He says he is not in it for the ego, but to make a statement that a legendary rapper once existed in Africa and this would be known by the world.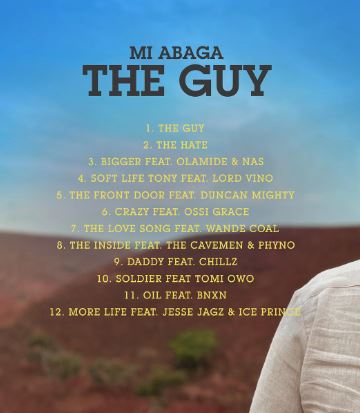 See his words below:
"I'll be honest, before this project I asked myself 'is there anything more that I can give? Why am I doing this, is it ego?', and the answer I came up with is that it would be great if the whole world knew that in Africa there was a legendary rapper that existed, someone who put the whole continent on his back, someone who's been doing it. I think that's the rest of the journey for me, letting everybody know."
The album features a lot of big names in the music scenes. The Song bigger number 3 on the tracklist featured Olamide and Nas, the song Soft Life Tony featured Lord Vino. The song 'The Front Door featured Duncan Mighty, Gracy featured Ossi Grace, The Love Song featured Wande Coal, the Song the Inside featured The Caveman and Phyno.
Other features are, Chillz, Tomi Owo, BNXN, Jesse Jagz and Ice Prince. Some of the producers of the songs are, M.I Abaga himself, G-Plus Gang, Chopstix, Chillz and some others.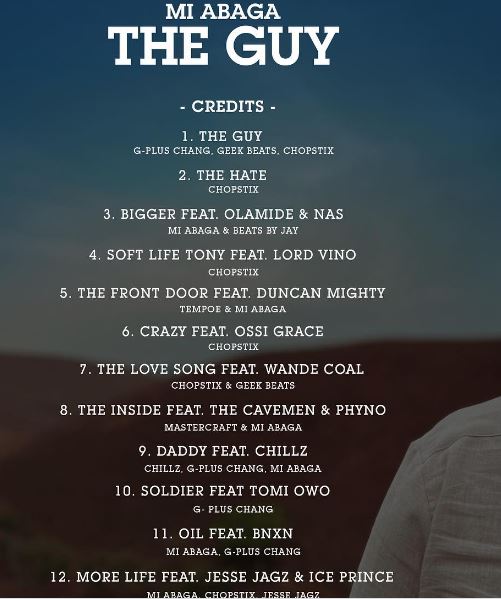 Go stream the songs and enjoy.
---