JUSSIE SMOLLETT ALLEGEDLY PLACED IN THE PSYCH WARD IN JAIL
Written by Max1023fm on March 15, 2022
American actor Jussie Smollett's brother has revealed that the former Empire star has been allegedly placed in the psych ward at the Cook County Jail.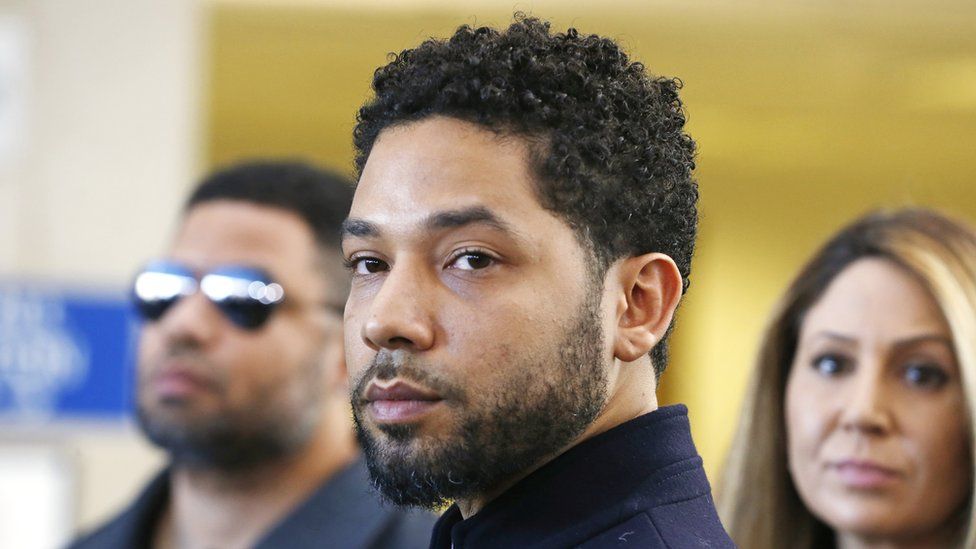 Jocqui Smollett made this known via an Instagram video saying, "So Jussie is currently in a psych ward at the Cook County Jail. What's very concerning is that there was a note attached to his paperwork today and put in front of his jail cell saying that he's at risk of self-harm."
He continued, "I want to make it clear that he is in no way, shape, or form at risk of self-harm. He wants to let folks know that he is very stable, he is very strong, he is very healthy and ready to take on the challenge that has been put up against him."
Jocqui Smollett also used the opportunity to call on everyone including influencers and activists to join the @FreeJussie campaign, and also to use the hashtag "#FreeJussie," tagging the Cook County Jail to ensure that he regains his freedom.
One of the popular figures who has joined this campaign is Hollywood actress Taraji P. Henson, who acted as his mother on the TV series Empire. In an Instagram post on her page with the photo #FreeJussie, she wrote, "I am not here to debate you on his innocence but we can agree that the punishment does not fit the crime. Emmett Till was brutally beat and ultimately murdered because of a lie and none of the people involved with his demise spent one day in jail, even after Carolyn Bryant admitted that her claims were false. No one was hurt or killed during Jussie's ordeal. He has already lost everything, EVERYTHING! To me as an artist not able to create that in itself is punishment enough. He can't get a job. No one in Hollywood will hire him and again as an artist who loves to create, that is prison. My prayer is that he is freed and put on house arrest and probation because in this case that would seem fair. Please #FreeJussie"
If you would recall, after Jussie Smollett was sentenced to jail last week, he yelled to the courtroom that he was not suicidal and would not kill himself while in custody. He added that if anything happens to him in jail, it should be known that he did not do it to himself.
All of this is coming days after the actor was found guilty of a hate crime hoax and was sentenced to one hundred and fifty days in the Cook County Jail and thirty months of probation.
---