mercy aigbe guards her man jealously
Written by maxfmeditor2 on April 26, 2022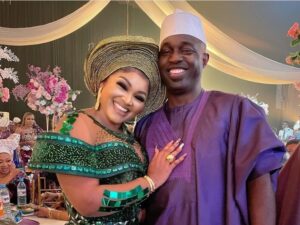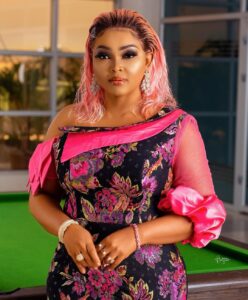 Mercy Aigbe has revealed how she will handle some of the girls admiring her husband, Kazim Adeoti.
Amidst the criticisms of agreeing to be a second wife and speculations of snatching someone's husband
Mercy Aigbe has continued to guard her new husband jealously.
A Tiktok video shared on her Instagram page shows Mercy Aigbe demonstrating how she would shoot those girls, always using a famous cliche for her husband, 'Alhaji dey enter my eye'.
When I finally catch those girls saying Alhaji dey enter their eyes.
Maybe if I am bribed sha, otherwise Who Dey Zuzu.
See post below;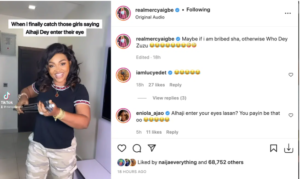 Mercy was dragged online for joining Christians around the world to celebrate the resurrection of Christ, Easter.
Mercy Aigbe, who recently got married to a Muslim, Kazim Adeoti, revealed her new name is Hajia Minnah.
Since then, she has continued to churn out photos of herself dazzling in 'Bubu gown' and headwraps.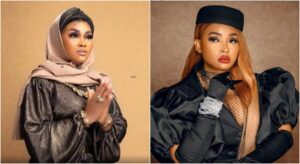 However, Mercy Aigbe shocked her fans with her Easter photoshoot, which left many people questioning if it was her birthday.
Some also criticized Mercy Aigbe for being a hypocrite, as she is currently jumping from one religion to another.
---