POPULAR TIKTOKER ALI ABULABAN PLEADS NOT GUILTY TO DOUBLE MURDER CHARGE
Written by Max1023fm on October 29, 2021
Popular TikTok user, Ali Abulaban popularly known as JinnKid, has pleaded not guilty to the double murder shooting of his wife and a man.
The 29-year- old Tiktoker is accused of fatally shooting his wife, Ana Abulaban, and another man, Rayburn Cardenas Barron, who he believed to be his wife's lover.
The incident according to report took place in their apartment in San Diego.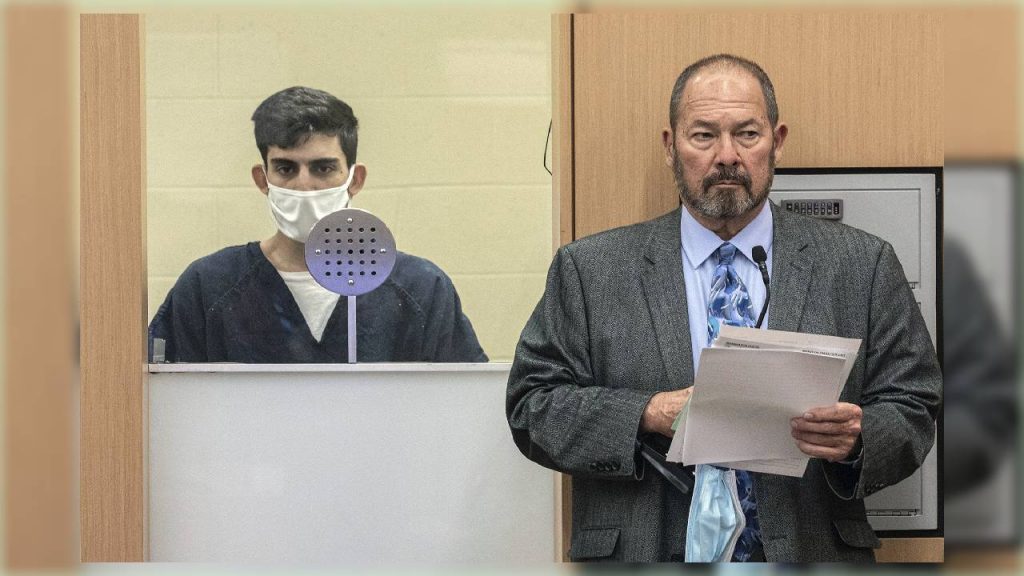 Deputy District Attorney Taren Brast during the trial said that Abulaban believed his wife was cheating on him.
He further explained that Abulaban checked into a hotel after his wife had told him to move out of their apartment, but Ali secretly kept a key to the apartment which he came back later to install a listening app on their five-year-old daughter's iPad.
With the listening app, he heard his wife and a man talking and giggling inside the apartment.
Ali Abulaban rushed from his hotel to the apartment and shot Barron three times, before firing a bullet into his wife's head. Abulaban later picked up his daughter from school and called his mother to admit his crime. Brast explained.
Abulaban also called the police while driving on the highway and was arrested 45 minutes afterwards. Brast added.
Ana Abulaban had planned to file a restraining order against her husband and had called police last month to report her husband after he pushed her.
Nevertheless, if Abulaban is found guilty, he faces a life sentence in prison without parole. He is currently being held without bail at San Diego Central Jail.
Stay glued for more….
---