STEVE HARVEY SPEAKS ON WILL SMITH'S INFAMOUS OSCARS SLAP
Written by Max1023fm on May 11, 2022
Still, one of the most significant conversations this year, American television host, actor, and comedian, Steve Harvey has weighed in on Will Smith slapping comedian Chris Rock on the Oscar Awards stage.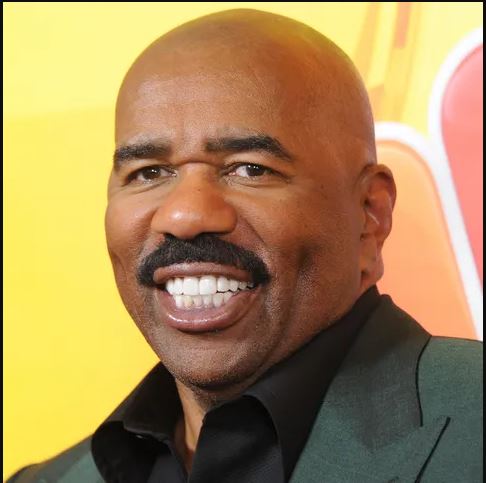 He made this known while speaking at a keynote event at Georgia State University. During the event, when he was asked how he felt about Will Smith's actions, and how he would have handled the situation if he were in Chris Rock's position, Steve Harvey made it clear that he would have been the wrong one to try, he further stated that his feelings towards Will Smith have definitely changed since then.
After stating that Will Smith's actions were a punk move and that he lost a lot of respect for him, Steve Harvey also explained that things would have gone very differently if he was the one who was assaulted.
He said, "I'm a Christian but I'm really undeveloped. I don't have high-level Christianity. On a scale of 1 to 10, I'm like a 2. That's the level of Christianity I can work on. You slap T.D. Jakes, he'll turn the other cheek. You slap me? If you sit back in your seat, Jada would have to move out of the way. That's the type of Christian I am."
If you would recall, we reported that following the slapping incident, Will Smith has been officially banned from the Oscars for ten years and banned from all Academy-related events.
Just so you know, recently, comedian Dave Chappelle faced a similar situation when a fan attacked him on stage with a weapon as he was performing his stand-up set at the Hollywood Bowl.
---