Stop Lying To Women! Actress Halima Abubakar Warns Men rolling with Men
Written by maxfmeditor2 on July 20, 2022
Kanu born Nollywood actress Halima Abubakar has addressed men who go around deceiving women only to end up hurting them in the end.
Her response was prompted by a recent Instablog story about a closeted gay man who dumped his ex-fiancee after finding out she was pregnant and got engaged to another man. Both parties have set their wedding dates for the day he chose with his ex-finance.
A while back, Halima Abubakar revealed that some people are engaging in phony relationships with women in an effort to conceal their genuine identities. Prior to the latest event that just occurred, Halima claimed she received insults from people.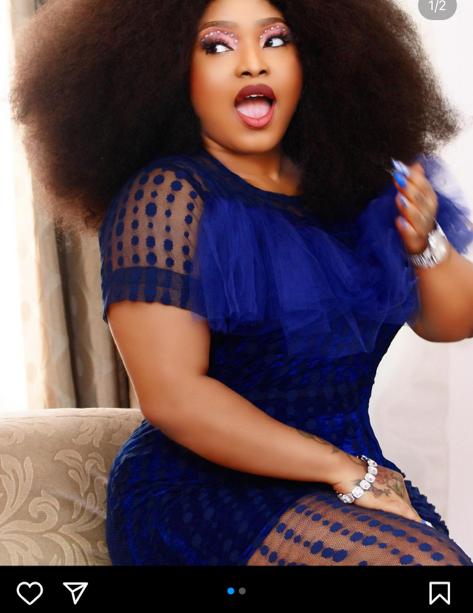 Halima urges gay guys who are still hiding their identities to come out since she believes there are still plenty of them around. In her words
"I rmbr when I said many

men do this and most  of

were busy insulting ur

selves

telling me bs.look tell

us, is not a big deal… stop hiding

shits, we can sense

Stop lying to women"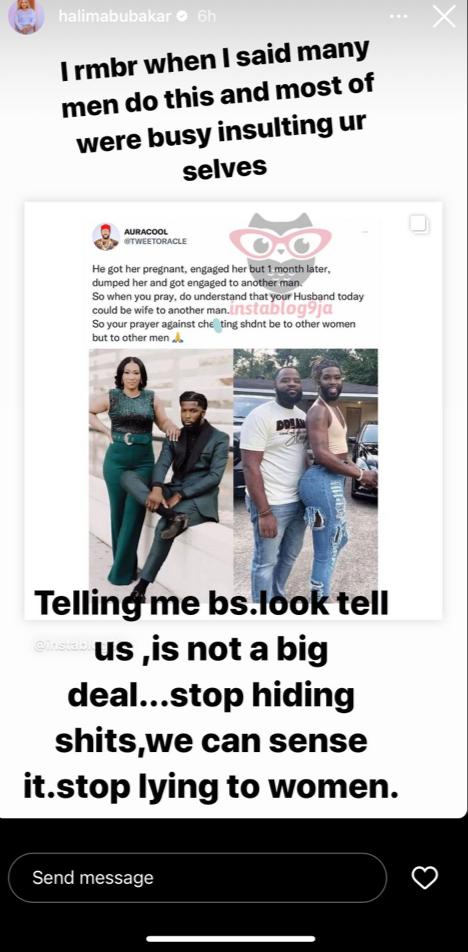 A twitter user made a post of a recent happening. He said a guy got his girlfriend pregnant and were engaged in a month only for him to dup the girl for another guy. His words:
" He got her pregnant, engaged her but 1 month later,

Dumped her and got engaged to another man.

So when you pray, do understand that your husband today,

Could be wife to another man.

So your prayer against cheating, shdnt be to other women

But to other men"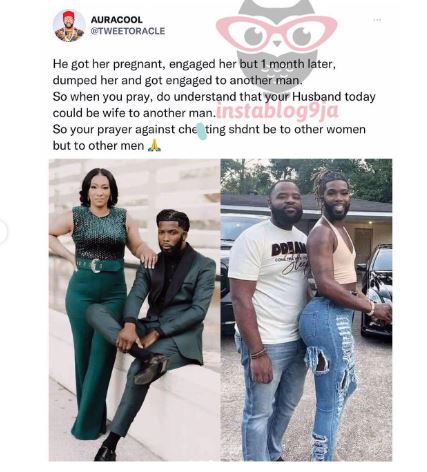 Halima is really pissed with how men deceives woman in the bid to cover their true selves. She has encouraged them to be true themselves as it is not a big deal as woman can sense when men tell lies. She has warned gay men to stop lying to women.
---