"Timini you're a cradle snatcher, a pervert, a predator,"- Lydia Balogun wrote
Written by Max1023fm on August 17, 2021
Nollywood actor Timini Egbuson has been called out by his former girlfriend Lydia Balogun for dating naive teenagers. "Timini you're a cradle snatcher, a pervert, a predator,"- Lydia wrote.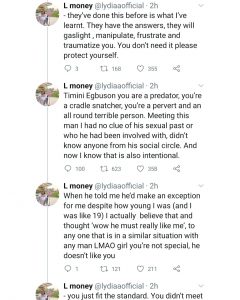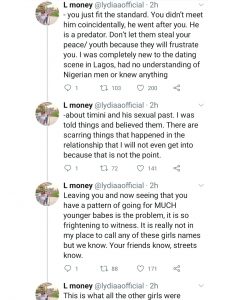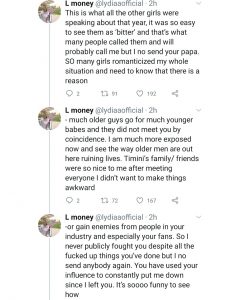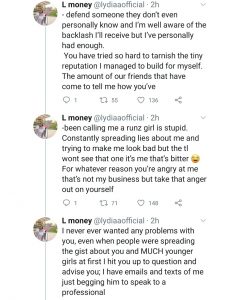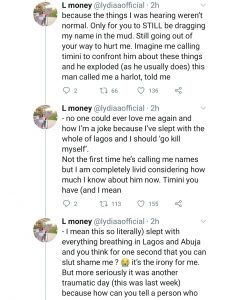 Back to when Timini and Lydia Balogun went viral last year when it was exposed that the 32-year-old actor was dating a 20-year-old lady.
Lydia, who is now 21, claimed that Timini goes after young naïve girls, she also said he is currently seeing another 18-year-old Babcock university student.
---