Wande Coal Unleashes His Highly Anticipated Album 'Legend or No Legend'
Written by maxfmeditor3 on May 18, 2023
Wande Coal Unleashes His Highly Anticipated Album 'Legend or No Legend'
Afrobeats sensation Wande Coal has set the music scene ablaze with the release of his third studio album titled 'Legend or No Legend'. As one of the most influential figures in the Nigerian music industry, Wande Coal's music has not only contributed to the evolution of Afrobeats but has also served as a significant source of inspiration for numerous artists.
After building anticipation with the release of three lead-up singles, namely 'Come My Way', 'Kpe Paso' featuring Olamide, and 'Let Them Know', Wande Coal has finally dropped his highly awaited third album, 'Legend or No Legend'. This thirteen-track masterpiece showcases the versatility and artistry of Wande Coal, who effortlessly blends various musical styles and genres, creating a captivating sound that resonates with listeners.
Collaborating with A-list artists such as Olamide, Wizkid, Fireboy, and American singer T-Pain, Wande Coal adds an international flavor to his already exceptional talent. The album is a testament to his ability to connect with artists from different backgrounds and create music that transcends borders.
Having made his debut in 2009 with the critically acclaimed album 'Mushin 2 Mo'hits', which produced several chart-topping hits including the iconic 'Bumper 2 Bumper', Wande Coal has solidified his position in the Nigerian mainstream music scene. His sophomore album 'Wanted', released in 2015, further showcased his musical prowess with hits like 'Baby Hello', 'Superwoman', and 'Ashimapeyin'. With each release, Wande Coal has consistently pushed the boundaries of his artistry and continued to captivate audiences with his unique sound.
'Legend or No Legend' marks Wande Coal's fourth project and third studio album, serving as a testament to his undeniable impact in the industry. In an interview on Apple Music Africa Now Radio, Wande Coal explained that the album's title was inspired by the ongoing conversation surrounding his legendary status in the music industry. It reflects his confidence in his abilities and his desire to prove himself as a true legend in the making.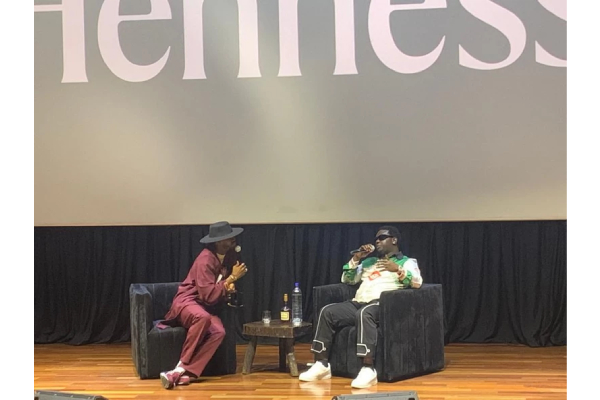 To celebrate the album's release, Wande Coal hosted an exclusive listening party at the prestigious Alliance Francaise in Lagos. The star-studded event was attended by notable celebrities including Olamide, Vector, Iyanya, Bankulli, Dotun, and Osas Ighodaro, creating an atmosphere of excitement and anticipation. The event provided a platform for him to showcase his new tracks and receive immediate feedback from industry peers and fans.
Moments after the listening party, 'Legend or No Legend' was made available on all major streaming platforms, giving fans and music enthusiasts the opportunity to immerse themselves in Wande Coal's latest musical offering. From the infectious rhythms of 'Come My Way' to the melodic collaborations with Wizkid and Fireboy, the album takes listeners on a sonic journey that showcases Wande Coal's growth as an artist.
Wande Coal once again proves his ability to deliver exceptional music that transcends boundaries and captivates audiences worldwide. This song is not only a reflection of his impact on the music landscape but also a celebration of his journey. Through his music, he continues to inspire a new generation of musicians and push the boundaries of what is possible in the Afrobeats genre.
See also;
Wande Coal opens up about highly-anticipated album "Legend or No Legend."
---