Formula 1: Williams Set To Announce Sergey Sirotkin Deal
Williams looks set to announce a two-year contract with Russian professional racing driver, Sergey Sirotkin.
Earlier, the British team dithered over their choice of replacement for Felipe Massa, also seriously testing and considering the former BMW and Renault driver Robert Kubica.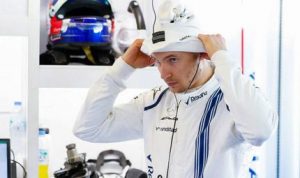 Yet Russian Sirotkin, backed heavily by the Vladimir Putin-linked SMP Bank, appears to have won the day with a two-year deal now being reported by Auto Bild.
However, former Swiss F1 driver Marc Surer that it could still go either way.
"You could actually toss a coin," he told Bild am Sonntag.
"One has a great story and the other a lot of money. But neither is in the category that you absolutely have to take him."
Massa departed Williams declaring that he was not surprised about the team's deliberations, saying that it was all about the money"
And Williams' last title winner, 1997 champion Jacques Villeneuve, is also not surprised.
"They already sold their soul to the billions of Lawrence Stroll, who only cares about his son," he said.
"Even Massa was faster than Lance. His podium in Baku does not convince me as it was pure luck," added Villeneuve.
---