Ifu Ennada, a former Big Brother Naija housemate, recently shared a personal reflection on her past relationship.
Taking to her Instagram story, the reality star disclosed that she woke up with memories of a time when she was involved with a man residing on another continent. Whenever he felt down, she would order gifts and arrange for their delivery to uplift his spirits.
However, Ifu Ennada noted that she never received similar treatment, not even on her birthdays. This situation occurred approximately four years ago. Yet, she expressed gratitude for having moved beyond such naivety, crediting God for her personal growth.
"Randomly thinking of the time I dated this man who lived on another continent and whenever he was feeling really down, right here from Nigeria, I'd order gifts and have them delivered to him just to cheer him up.
I never got this same treatment, not even on my birthday.
This was about 4yrs ago. I thank God for delivering me from stupidity".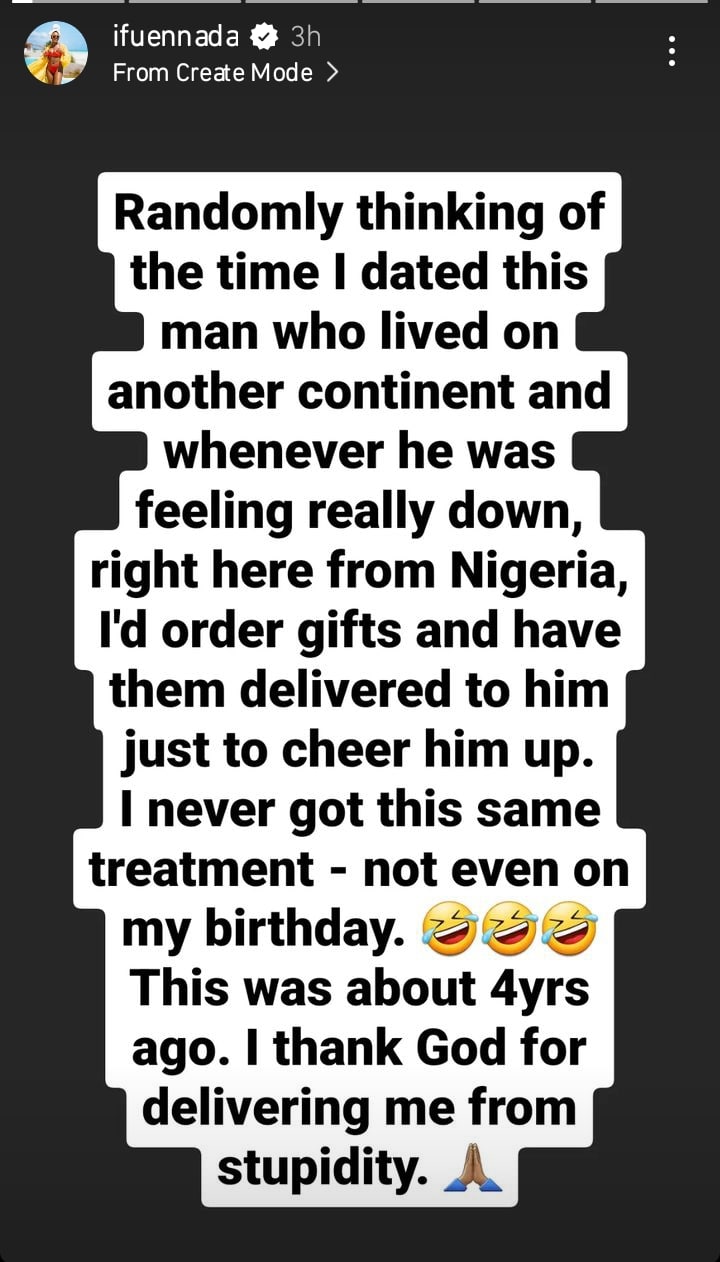 A few months ago, Big Brother Naija reality star, Leo DaSilva, shared a story about his friend's ordeal in an abusive relationship while offering advice to his followers, emphasizing the importance of choosing kind partners.
Leo recounted how his friend's girlfriend regularly destroyed his possessions during arguments. To elaborate, the former BBNaija housemate explained that the abuse reached its climax when the girlfriend entered his friend's apartment, left the water running in his bathtub, and placed all of his electronics inside it.