ELON MUSK REACTIVATES KANYE OMARI TWITTER ACCOUNT
Written by maxfmeditor3 on July 31, 2023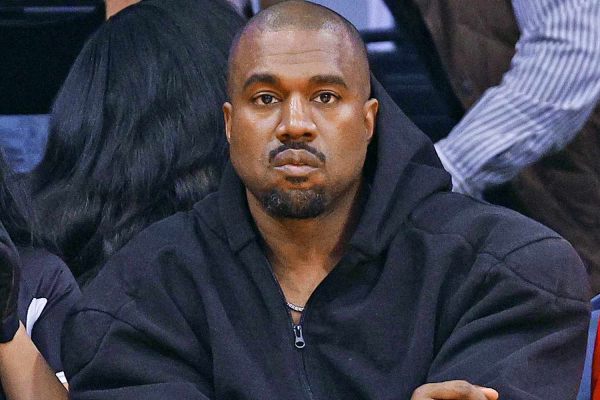 Elon Musk, the owner of X (formerly known as twitter, has reactivated the twitter account of famous American singer and fashion designer, Kanye Omari West, popularly known as Kanye West or Ye.
The reinstatement comes after the rapper's account was suspended in December 2022 for violating the platform's rules on inciting violence with his multiple antisemitic comments.
In October, Kanye tweeted a statement indicating that he would go "death con 3" on Jewish people, leading to his account being locked. However, he was soon readmitted to the platform. Not long after returning, he praised Adolf Hitler and the Nazis and posted an image of a swastika blended with a Star of David, which triggered a formal suspension imposed by Elon Musk, the owner of X.
According to a report made by the Wall Street Journal, West's account has been reinstated but with certain limitations. He will not be able to monetize his account, and no ads will appear next to his posts. The account now also displays a golden verification tick, signifying that X recognizes it as an official business account. As of now, Kanye has not posted anything on the platform since its reactivation.
Elon Musk, who describes himself as a free speech absolutist, expressed his efforts to uphold free speech on the platform but stated that Kanye had violated the rule against incitement to violence. Consequently, his account was suspended.
However, it is unclear whether Kanye West submitted an appeal to have his account reinstated or if there were other reasons that prompted X to reactivate his account. However, with the account now active, West's 31.5 million followers can once again keep up with the latest updates from the singer and designer.
Kanye West has been known for his active presence on social media platforms, particularly twitter, where he shares his thoughts, music updates, and announcements with his fans. His account's suspension was a significant event in the social media world, and many fans and followers were eager to see if and when he would return to the platform.
Elon Musk, the owner of X (formerly known as twitter, he mentioned that the importance of maintaining a safe and inclusive platform. He also stated that X cannot become a "free-for-all hellscape" where anything can be said without consequences. Instead, the platform must adhere to the laws of the land and create a warm and welcoming environment for all users.
Elon Musk Begs Ex To Take Him Back Months After Breakup (VIDEO)
---