Rude Boy Questions Successful Rich Women
Written by maxfmeditor2 on February 7, 2022
Paul Okoye aka Rudeboy of the P-square duo has taken to his Instagram page to pose a question to the public.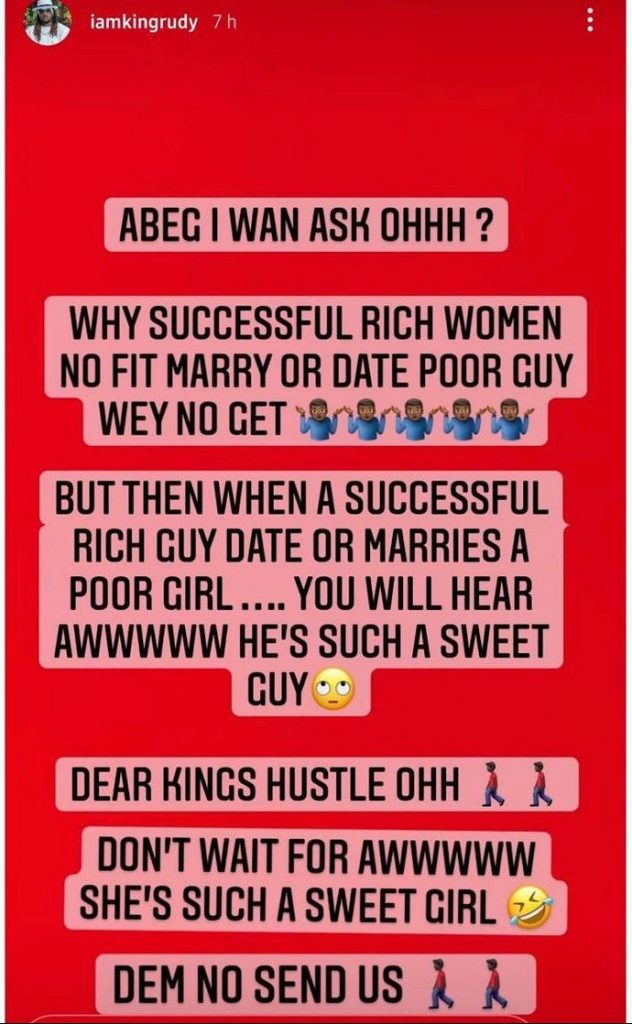 He asked, "Abeg i wan ask ohhh why successful rich women no fit marry or date poor guy wey no get. But then when a successful rich guy date or marries a poor girl…. You will hear awwwww he's such a sweet guy. Dear kings hustle ohh. Don't wait for awwwww. She's such a sweet girl. Dem no send us."
Debbie expressed herself that what Rudeboy said it is not true. Meanwhile Mark and Mombasa say it is absolutely true. Debbie asks both men "What is the truth?". To which Mark reiterates the question. Debbie then with a woman's success she is still asked to go marry. Mombasa stated that women usually would not list a poor man in the criteria for picking a mate, Debbie asks the men what they think of when they come across a woman referred by a vast majority as a wife material.
Is it true that rich and successful ladies do not settle down with broke guys? What do you think? Let us know in the comment section.
Watch the full video on YouTube @ Max FM Nigeria
---