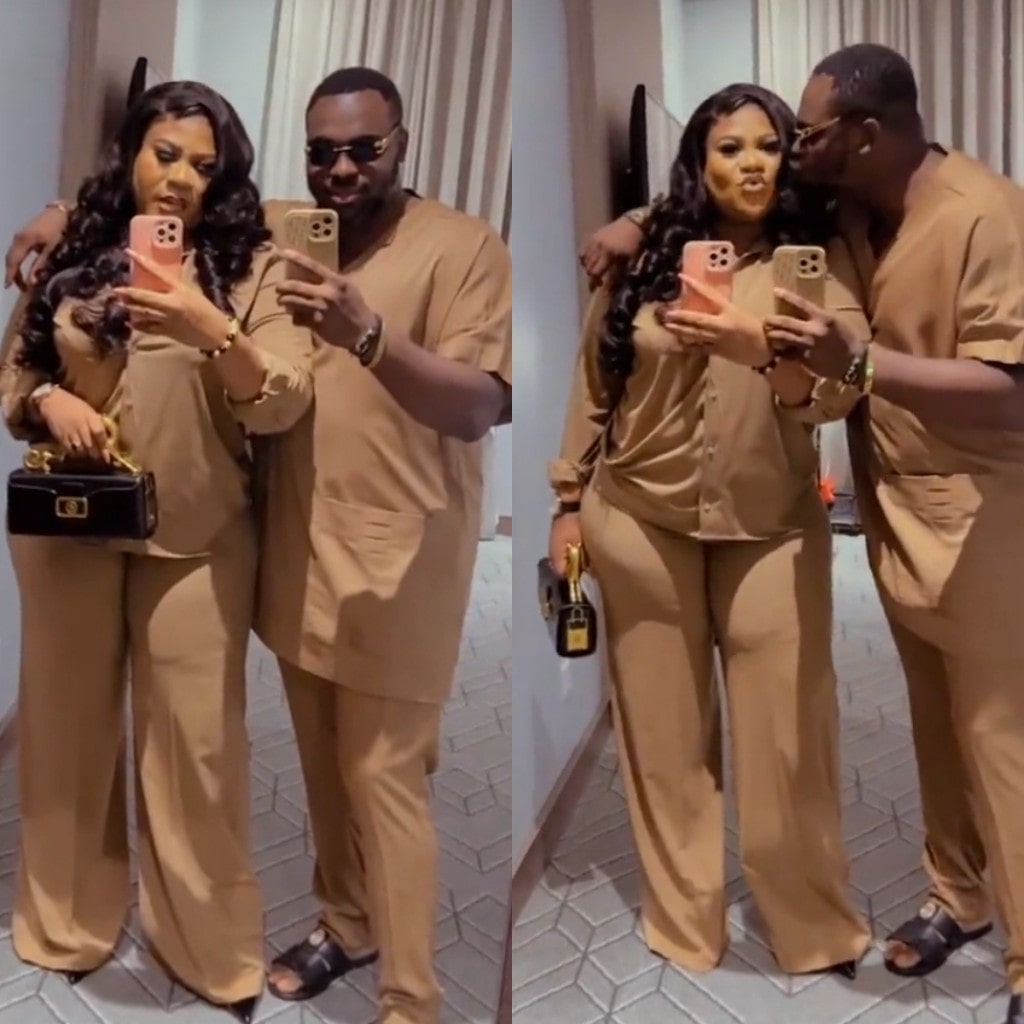 Nkechi added fuel to the rumors by sharing a cryptic post about revealing her truth. The Yoruba star explicitly expressed that her side of the story holds little importance, thereby strongly implying an amicable split between the two.
In an effort to quash the ongoing rumors, Xxssive promptly posted an affectionate video featuring both him and the actress. Additionally, it's worth noting that the entertainer is already following the movie star on social media.
"Paddy no vex for me say I never call u since".
Nkechi Blessing and her Lover Spark Breakup Rumors as they Unfollow Eachother
It appears that the "Love in Tokyo" between Nollywood actress, Nkechi Blessing Sunday, and her partner, Xxssive, has come to an end.
Despite captivating social media with their affectionate photos and videos for over a year, they've unfollowed each other on Instagram. Upon examining their individual profiles, it's evident that the couple has ceased following each other, and, to compound matters, it seems they've removed all traces of their shared moments by deleting photos and videos of their time together.
Additionally, it's worth noting that Nkechi hasn't been engaging with her boyfriend's posts, neither through comments nor likes, and a similar pattern can be observed on his end.
Taking to his comment section, one fan had questioned if the lovebirds had broken up.
One Owen Kenneth wrote "So u and Nkechi don breakup so soon after everything. Una even unfollow each other nawa o
One Start Treasure replying him wrote, "You no need inner eyes to know that the relationship will not last honestly no hate I just did not see future in them wallahi
Nkechi Blessing, who had been openly dating Xxssive following a tumultuous split from Ekiti State politician Opeyemi Falegan, recently ended her relationship. This turn of events surprises many, given that just a few days earlier, she credited her boyfriend for positively influencing her lifestyle.
The fair-skinned actress, formerly known for her boisterous behavior, had notably mellowed since entering this relationship. She explained that love has a way of calming a person down.
Several months ago, Nkechi Blessing had questioned those who advised her to leave her relationship. She challenged the notion of it being akin to "juju" (charm) for single individuals to encourage someone already in a relationship to part ways.
She emphasized that, in her view, the streets held little promise, which is why she held onto her boyfriend so steadfastly.