China Eastern Airlines' Boeing 737 Crashes
Written by maxfmeditor1 on March 21, 2022
A China Eastern Airlines Boeing 737 plane carrying 132 people has been reported to have crashed in the mountains in southern China's Guangxi region.
The crash on Monday March 21, according to China's Civil Aviation Administration involved a Boeing 737 which was travelling from Kunming to Guangzhou when it came down in Guangxi province and caught fire.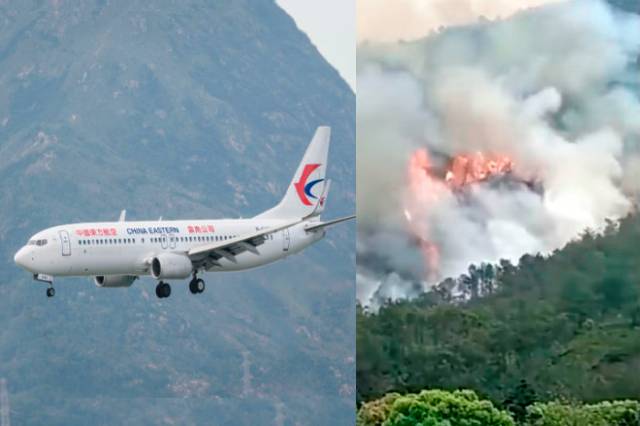 The crash occurred near the city of Wuzhou in Teng county. At this time the number of casualties is still not known, it was however learnt that the aircraft had 123 passengers and 9 crew on board.
According to data shared by FlightRadar24, the flight from Kunming to Guangzhou departed at 1.11 pm local time (0511 GMT), with which the flight tracking ended at 2.22pm (6.22am GMT) at an altitude of 3,225ft with a speed of 376 knots.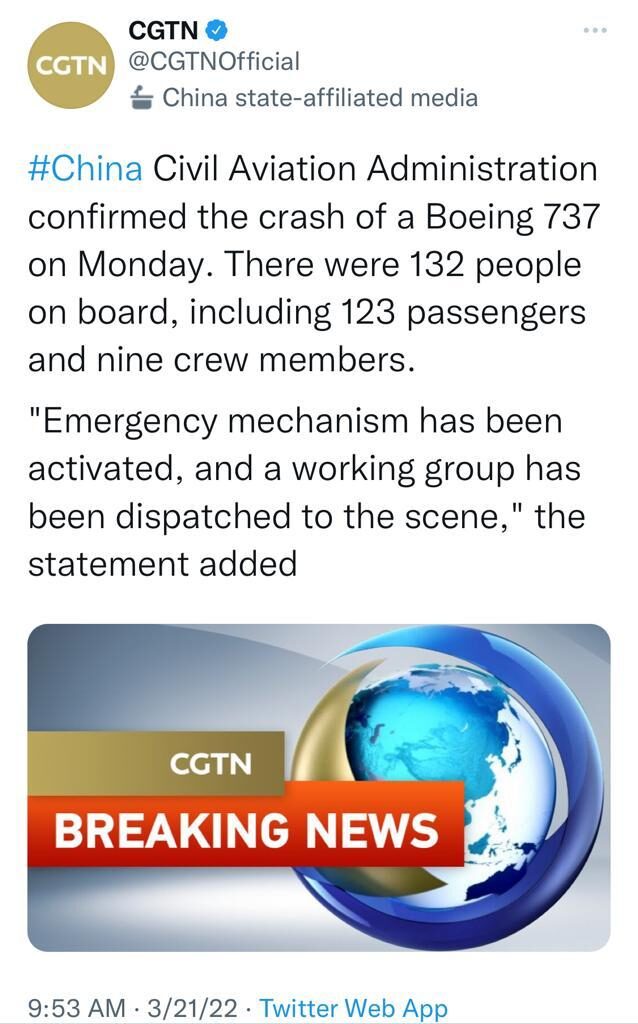 The China Eastern Airlines' website was later changed to be in black and white as it is feared there are no survivors, but the number of casualties and reason for the crash are not yet known., The change on the website is a common act which airlines do in response to a crash as a sign of respect for the victims.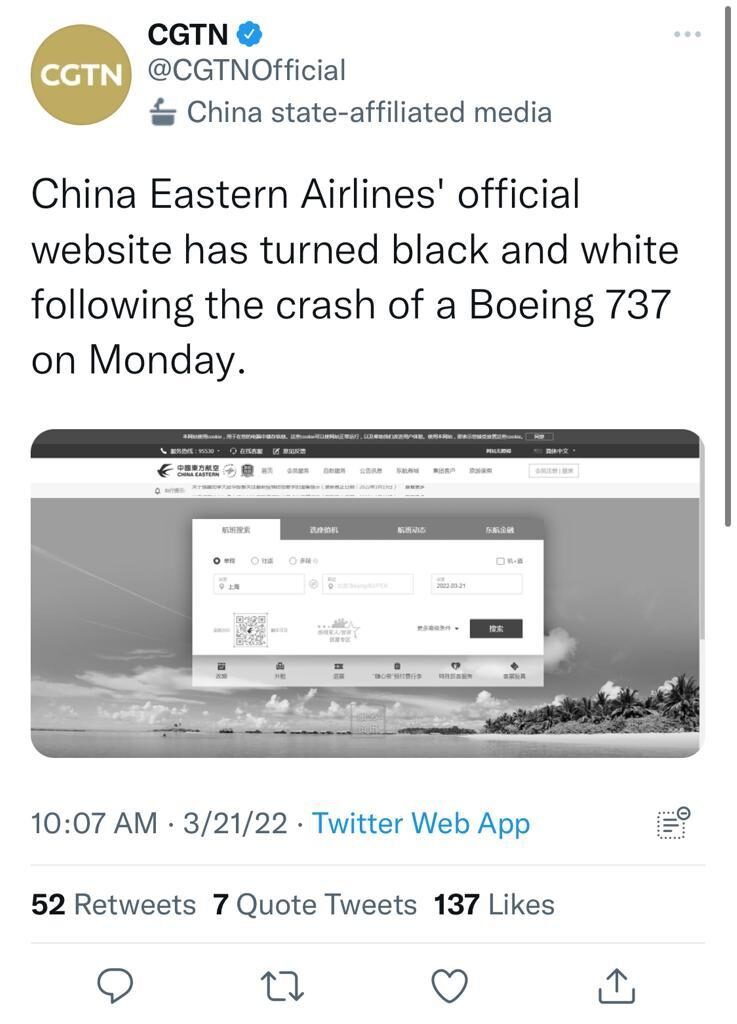 Flight tracking data has suggested the plane lost height rapidly from its cruising altitude prior to hitting the ground.
Firefighters were reported to have reached the crash scene first and however, managed to extinguish a blaze in the mountains which was caused by the crash. Following this more than 600 emergency responders have been said to be at the crash site.
---